Welcome To The "Sinha Garments Accessories"
About Sinha Garments Accessories
SINHA Garments Accessories" Established -2020.  The Printing & Packaging facility is located at Raj filarial, Saver, Dhaka where instant support transportation. "SINHA Garments Accessories" The paper printing and label printing facility is located at Mirpur, where get instant support of raw materials and inks. "shotodol printing and press. Mirpur-10, peace printing and packaging Keraniganj.
Both started in 2020 and are dedicated to quality-conscious, Factory direct accessories supply companies in Dhaka. We also have very good regular import Paper & Ink from Thailand, Australia, Malaysia & china.
Sinha Garments Accessories brand stands for Standard, Service, and Satisfaction. Nevertheless, its growth and success have been a rocky road, to say the least. Since its beginning in 2020, Sinha Garments Accessories has blossomed into one of the leading players in Garments and Accessories in Bangladesh. The man who is the face of this company is Md Robiul Islam, the owner, and head of the company.
He now has over 20 years of experience in the Garments and Accessories industry in Bangladesh, executed his knowledge & experience for the development of the Garments and Accessories & the result of today's Sinha Garments Accessories.
Sinha Garments Accessories officially started its operation in 2020 by the hand of Md. Robiul Islam.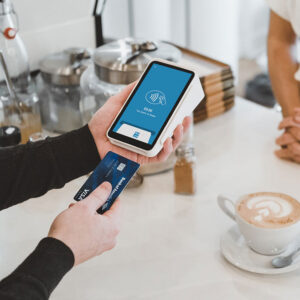 A secure payment system, or SPS, refers to payment processing and information services that ensure users' security when they are shopping online. An SPS is a type of payment processing that ensures a user's financial and personal information is protected from fraud and unauthorized access.
Also referred to as a bill for repayment, a payment receipt is a document available attesting to a company's purchase. It's delivered by the business to the customer when payment has been received for a product or service.
Print a copy of the check or bank card statement that confirms the payment. If you paid with check, obtain a front and back copy of the canceled check image that matches the payment type and select the check number.
Customers who have an issue have 24/7 support via phone, messaging, chat, or chatbots. Companies often use employee assistance with chatbots, knowledge bases, live support, or embedded help.
In business and commerce, 24 7 or 24-7 service (often pronounced "24-seven") is a service that is available at any time and is usually, daily. An alternate spelling of the numerical part is 24 7; this is also sometimes mispronounced as "twenty-four by seven." The numeral "24" represents "24 hours a day, 7 days a week".
The greatest benefit of including 24/7 service is that you're able to provide your customers a more convenient service. In today's always-on planet, people are increasingly expecting 24-hour service, and the availability of support means you'll satisfy those expectations.
100% Export Oriented Garments Accessories Solution
If you are in the garments accessories business, then you know that sourcing products can be a challenge. There are so many options and it can be hard to find the right supplier. Sinha garment Export Oriented Garments Accessories Solution.
acc
2022-09-17T11:20:00+06:00
Packaging quality control is the inspection of finished product packaging in order to determine if it passes standards needed prior to being stored for later use.
acc
2022-09-15T19:10:13+06:00
A slider, similar to a zipper, is used to thread eyelets or tear edges, for example, on clothing or a bag. A zipper consists of two strips of webbing with metallic teeth along the edges
acc
2022-09-15T19:11:00+06:00
Hang tags are an important part of any product's packaging. They provide information about the product and can be used to promote a brand or company.